A Message to the J-School Community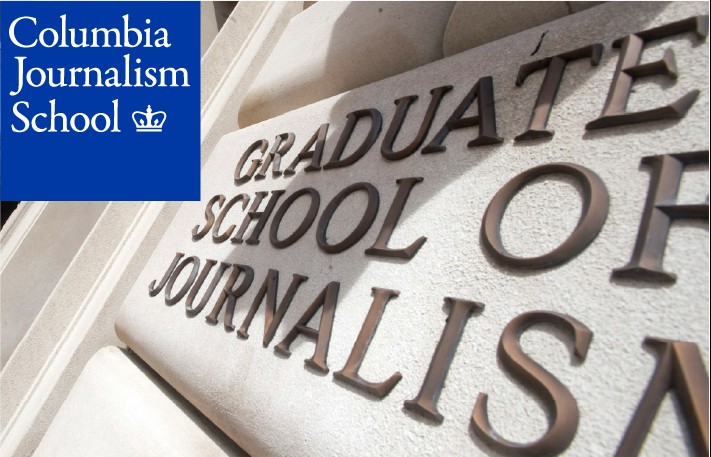 Dear Members of the Columbia Journalism School Community,
In the past months, we have watched in awe and admiration the courage and skill with which our graduates have been reporting on the upheavals that have roiled the world. They have been on the frontlines of the pandemic coverage, reporting on the impact of Covid-19 on public health, the economy and the social safety net. Some of them have risked their health and safety to report from hospitals, funeral parlors and nursing homes. Whether in the United States or the United Kingdom, Egypt, India or Iran, and many other places, they have held public officials accountable for decisions and policies that have put the lives and health of millions in jeopardy. 
As reporters, editors, photographers, filmmakers and data journalists, they were on the job, where citizens needed them to be, providing fact-based information to a public hungry for reliable news. 
In the past two weeks, as longstanding grievances about racial injustice erupted into righteous rage in towns and cities across the U.S., they were on the streets again, capturing the voices of protestors and holding police and authorities to account for brutal responses to peaceful demonstrations. Policemen shot Andrea Sahouri, '19, with pepper spray as she shouted, "I'm press, I'm press" at a protest in Des Moines. Christopher Mathias, '15, was hit by a police baton and taken into custody in Brooklyn; Divya Kumar, '16 was knocked down by a police officer on a bicycle, handcuffed and detained in Tampa; Emily Neil, '16, was injured by a rubber bullet fired by police at a protest in Philadelphia.
For a long time, Columbia-educated journalists of color have been the object of racial slurs on the streets and on social media. They have faced racism on assignment, in their workplaces and, as Larry Madowo, '20, wrote recently, even on the way to dinner at a friend's apartment.
We want to express our solidarity to all our graduates who are reporting on the pandemic and the protest movement while confronting discrimination. We also want to acknowledge the pain and anguish many in the J-School community feel about the injustices the ongoing protests seek to address, even as they also cover the story. As Tesfaye Negussie (J'08) wrote on Twitter recently, "As Black people in America, most of us have either been accosted by cops or know people who have." Yet journalists of color who speak up about this obvious truth while covering the protests may be accused of bias by their own newsroom leaders.
In recent days, we have seen the calls for racial justice and accountability extend to major newsrooms and journalism institutions. Failures of minority representation in our profession's workforce and leadership have long been glaring. 
This is becoming a change moment for journalism itself, as journalists of color and their allies ask core questions, such as about the relevance and impact of the inherited shibboleth of "objectivity." This discourse has been common in Columbia Journalism classrooms in recent years, as a new generation of aspiring journalists have sought with our faculty to reconcile the profession's ideals of transparency and accountability with journalism's plainly inadequate record on issues of racial justice and inclusion.
We and our faculty hope to advance this discussion over the summer and during the academic year ahead. Please watch out for news of our initial events and forums. We encourage all members of the Columbia Journalism community — alumni, school staff, faculty and incoming students — to join in and be heard.
Steve Coll
Sheila Coronel