Center for Global Journalism Established at Columbia Journalism School
Simon (J'70) and June Li Donate $5 Million for International Scholarships, Programs
September 28, 2020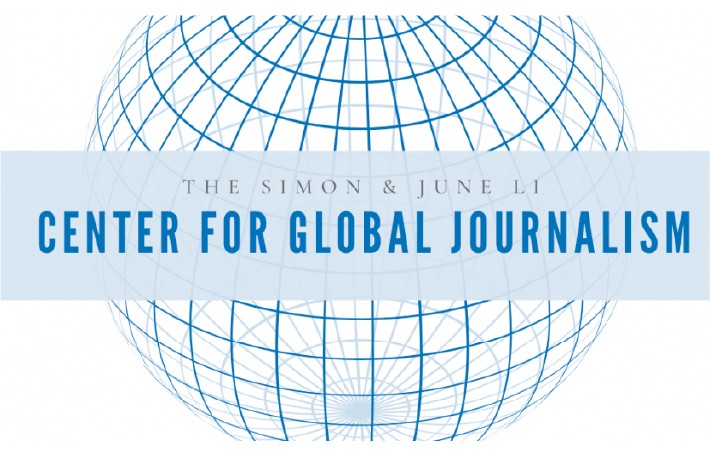 Columbia Journalism School today announced the creation of the Simon and June Li Center for Global Journalism which will prepare journalists to work, think and report globally.
The Center will support a range of activities and opportunities benefitting students and alumni of the J-School, such as fellowships for recent graduates who wish to cover stories abroad, scholarships for international students and new curricular activities that bring a global perspective to the school. It will also present programs about global journalism to the profession and the public.
The Center is being established through a $5 million gift from its founders Simon and June Li, longtime and generous supporters of scholarships at Columbia Journalism School, including those for students from outside of the United States.
"We're very grateful to Simon and June Li for their leadership and generosity in establishing the Center for Global Journalism," said Columbia University President Lee C. Bollinger. "This initiative will deepen and extend Columbia's commitment to international engagement by supporting journalism students and alumni who want to report on global stories, at a time when the need for serious journalism on matters of international concern has become inseparable from society's progress."
"This foresightful gift by Simon and June Li will strengthen the Journalism School immensely," said Steve Coll, Dean and Henry R. Luce Professor at the School. "About a third of our students come from outside the United States and a great many of our U.S. students seek to work overseas; now we will have the means to advance this core mission of our school. We are profoundly grateful to Simon and June for their vision and generosity."
Simon Li is a '70 graduate of the J-School who is retired from his 36-year career as a newspaper editor, including 23 years at the Los Angeles Times, where he was an assistant business editor, foreign editor and assistant managing editor. Before that, he was an editor at the Philadelphia Inquirer. He is a member of the school's Board of Visitors, and was awarded the Columbia University Alumni Medal in 2010 and the Columbia Journalism School's Alumni Award in 2012. He is a trustee of the Huntington Library, Art Museum, and Botanical Gardens in San Marino, Calif., and a member of the board of Pasadena's Huntington Hospital. He also serves on the advisory board of Lincoln College, Oxford University, where he earned a B.A. He is a former vice chairman of the board of the International Press Institute (IPI), which advocates for media freedom and independence.  He is also a long-time member of the Asian-American Journalists Association, which has given him a special recognition award as well as one for leadership in diversity.
June Li is curator emerita and founding curator of Liu Fang Yuan, the Garden of Flowing Fragrance, at the Huntington Library, Art Museum and Botanical Gardens. She joined the Chinese Garden project in 2004 to establish the historical and cultural context for the garden, which opened in 2008. Following her retirement, she served as a consultant with the Huntington Library on projects including the garden and an exhibition for which she co-authored the catalog "Gardens, Art and Commerce in Chinese Woodblock Prints" (2016).  She was previously associate curator of Chinese and Korean Art at the Los Angeles County Museum of Art. Ms. Li is a member of the East Asian Art Advisory Committee at the Philadelphia Museum of Art. She serves on the boards of the Los Angeles Chamber Orchestra and the Pasadena Conservatory of Music.