"Harm's Way" Published by Columbia Journalism Investigations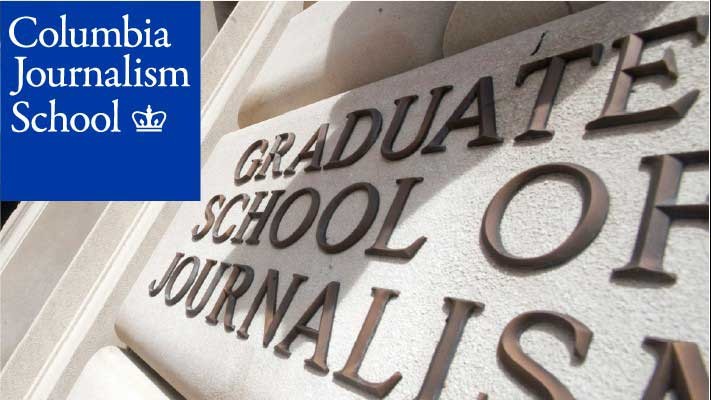 In August, Columbia Journalism Investigations fellows published a three-part series, dubbed "Harm's Way," done in collaboration with the Center for Public Integrity, Type Investigations and about a half dozen local partners. Our year-long investigation documents how the U.S. federal government, with no plan for climate change-driven relocation, neglects communities most threatened by rising seas or intensifying disasters yet least able to move on their own. Already, marginalized Americans are left stranded. A half dozen local partners, from California to North Carolina, Hawaii and New York, are writing local companion pieces based on our unique data analysis.
Highlights include:
CJI fellows and their journalist colleagues at Public Integrity and Type spent a year digging into the growing need for climate relocation in the United States. We found little organized government assistance exists for preventing the loss of homes and lives before a disaster — and there is no comprehensive focus on helping people move to safer areas. Through on-the-ground reporting and an analysis of three decades of federal disaster and spending data, we found that communities hard hit by hurricanes, floods, and wildfires are often more socially and economically vulnerable than other places. People of color make up more than half the residents in counties that experienced at least three climate disasters in the past five years. And yet communities across the country in the greatest need of government assistance receive less of it — if they get anything at all. Our anchor story, "Trapped in harm's way as climate disasters mount," which ran on August 3 on Public Integrity's and Type's websites, revealed how vulnerable communities suffering from climate change struggle, and often fail, to receive funding aimed at protecting people from future disasters. As part of our story, CJI fellows collaborated with a Columbia University climate disaster researcher to identify communities most threatened by climate change yet least able to move out of harm's way on their own. We published a searchable version of our database, and are working with the researcher to make this dataset permanently available through a Columbia website. 
Univision News translated our Day 1 story into Spanish and published it on its website. A shortened version published on Yahoo News' site ranked among the digital outlet's most-read articles for more than 24 hours. It garnered nearly 434,000 page views and 1,500 readers' comments in that time. Mother Jones republished our story on August 4, drawing another 282,000 page views. The story was also picked up by nearly a dozen other outlets, including Grist, California Health Report, Mendocino Voice, InvestigateWest and Honolulu Civil Beat. Covering Climate Now featured the story in its newsletter, as did Poynter, the Project On Government Oversight and InsideClimate News.
In "Too little, too late for people seeking climate relief," published on August 10 by Public Integrity and Type, we found that the government's failure to meet the needs of communities facing climate challenges comes at a steep social and economic cost, worsening inequities for those who can't afford to wait for help, mostly low-income residents and people of color. Our second installment turned a spotlight on the Federal Emergency Management Agency's buyout efforts. The story shows how FEMA buyouts weren't designed for climate change relocation but have become the de facto funding for it in the absence of anything better — and they aren't up to the task. Mother Jones republished the piece. CJI fellow Alex Lubben wrote a first-person account of what he found on the ground in Illinois.
Our final installment, "Leaving the island: the messy, contentious reality of climate relocation," published on August 17 by Public Integrity and Type, scrutinized the only climate change-relocation project funded by the federal government.  Six years in, the Isle de Jean Charles project underscores how challenging this work will be — and how badly the country will fail the ever-growing number of people in harm's way if it doesn't figure out how to do it well. Yahoo News published a shortened version of our Day 3 story, along with a video produced by CJI fellow Olga Loginova. The story garnered more than 500,000 page views and 1,200 reader comments within the first week. Mother Jones has republished the piece. As a project kicker, Type has produced a behind-the-story podcast featuring two of the four CJI fellows on the project. 
Finally, as part of our package, we shared our unique data analysis and a media toolkit with a half dozen local newsrooms whose coverage areas include impacted states. Our local partners in California, Hawaii, Mississippi and Washington state have released their own stories based on our data, while their counterparts in New York and North Carolina plan to release local companion pieces in upcoming weeks. Word In Black, the Black news publishers collaboration, has reprinted our Day 1 and Day 2 stories, as well as our database.