Data Journalist Dhrumil Mehta to Join Tow Center for Digital Journalism and Columbia Journalism Faculty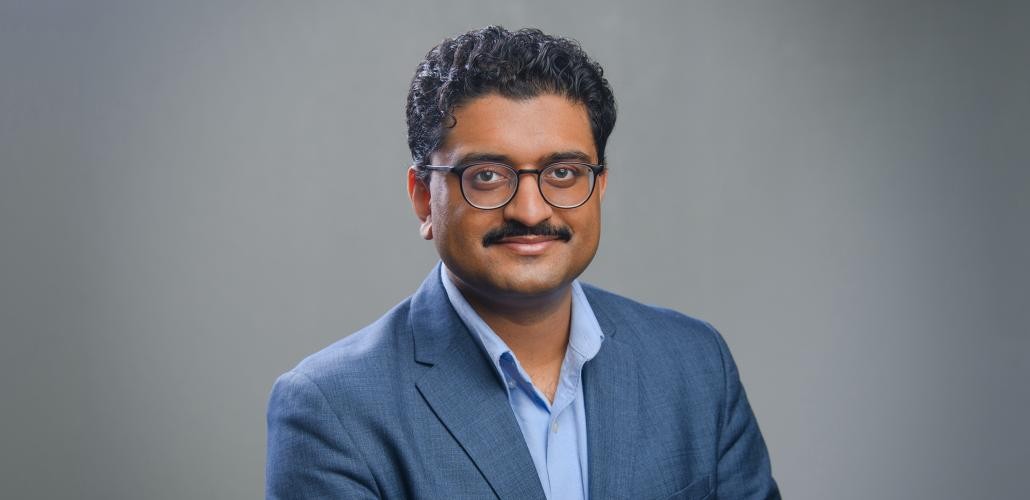 Columbia Journalism School is proud to announce that Dhrumil Mehta, a data journalist, computer scientist, and multifaceted educator, will join the school's faculty as an Associate Professor in Data Journalism and will serve as the Deputy Director of the Tow Center for Digital Journalism.
As a data journalist for the website FiveThirtyEight, Mehta helped to illuminate American attitudes and media coverage on everything from COVID-19 to the impeachment of Donald Trump to the Black Lives Matter movement. Mehta has produced a variety of digital-native works that utilize data-driven methods of journalistic inquiry as well as presentation. For example, when the mass shooting happened in Parkland, Florida in 2018, Mehta composed a nuanced interactive quiz to test readers' knowledge about where Americans stand on gun policy based on polling data. Mehta also built and maintained the site's core databases, applications and other reporting tools, including a public data repository that serves as a resource to readers, reporters and academics.
As an adjunct lecturer at the Harvard Kennedy School, Mehta equipped public policy students with the programming and data skills to better manage issues at the intersection of technology and governance. He also worked with graduate students at Columbia's School of Architecture, Planning and Preservation and the Journalism School to tell cartographic narratives, guiding students from idea to research, interviews, data analysis and presentation. 
"Dhrumil brings invaluable newsroom experience and enthusiasm for computational journalism that will enhance the Tow Center's teaching and research agenda," said Emily Bell, Director of the Tow Center for Digital Journalism and the Leonard Tow Professor of Journalism. "Data and computation skills are increasingly critical for journalism, for reporting, publishing and understanding the wider media environment. We are delighted to have a practitioner and teacher of Dhrumil's caliber join the Tow Center."
Mehta holds a master's degree in computer science from Northwestern University with a focus on artificial intelligence and a bachelor's degree in philosophy from the same university.
"I'm thrilled to be joining Columbia's journalism faculty and to be working with the Tow Center to further research in digital journalism," Mehta said. "Actionable insights from empirically grounded research are becoming ever more important to both the business and practice of journalism. I look forward to working with students, staff and faculty at the Tow Center to identify the areas where research can best support journalism and contribute to innovations in the field. I'm especially excited about working with students to find applications of these innovations and other data-driven methods of journalistic inquiry that can meaningfully serve the public."
About the Tow Center for Digital Journalism
Led by Director Emily Bell since its founding in 2010, The Tow Center's team of researchers examines digital journalism's industry-wide economic trends, its cultural shifts, and its relationship with the broader, constantly changing world of technology. Operating within Columbia University's Graduate School of Journalism, the center provides journalists with the skills and knowledge to lead the future of digital journalism, and it serves as a research and development center for the profession as a whole. The Tow Center for Digital Journalism was established by The Tow Foundation and other generous supporters.
About The Tow Foundation
The Tow Foundation, established in 1988 by Leonard and Claire Tow, funds projects that offer transformative experiences to individuals and create collaborative ventures in fields where they see opportunities for breakthroughs, reform, and benefits for underserved populations. Investments focus on the support of innovative programs and system reform in the fields of juvenile and criminal justice, medicine, higher education and culture. For more information, visit www.towfoundation.org or follow @Towfdn on Twitter and Facebook.