Columbia Journalism School Denounces Attack on Elena Milashina and Alexander Nemov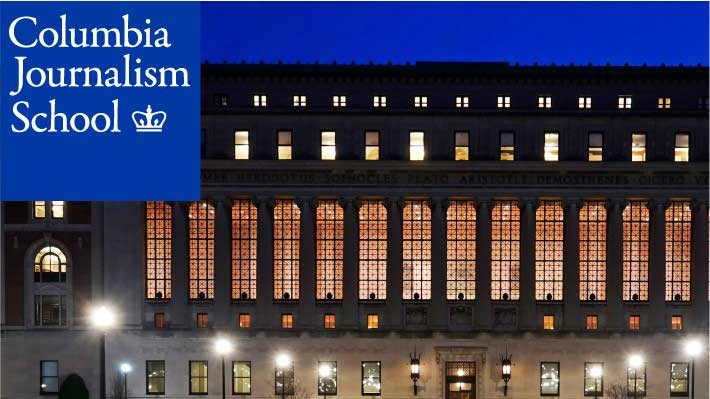 The Faculty of Columbia Journalism School strongly denounces the attack on Elena Milashina, the award-winning investigative journalist of Novaya Gazeta, and Alexander Nemov, a human rights lawyer.
Ms. Milashina and Mr. Nemov had traveled to Chechnya on Tuesday to attend the trial of Zarema Musayeva, the jailed mother of exiled opposition activists. According to reports, the taxi transporting them from the Grozny airport was plowed by another car, and they were overtaken by at least 10 masked individuals who demanded their device passwords. During the assault, the attackers shaved Ms. Milashina's head, doused her in liquid iodine, hit her with polypropylene pipes, and stabbed Mr. Nemov in the leg.
They had previously received death threats for their work in exposing rights abuses in Chechnya.
We express our heartfelt support for the family, friends and colleagues of Ms. Milashina and Mr. Nemov who are concerned over their safety. We urge the authorities to bring the perpetrators of this violent assault to justice.
Jelani Cobb, Dean and Henry R. Luce Professor of Journalism
Winnie O'Kelley, Academic Dean and Professor of Professional Practice
Keith Gessen, George T. Delacorte Assistant Professor of Magazine Journalism
Paula Span, Adjunct Professor
LynNell Hancock, H. Gordon Garbedian emerita professor
Duy Linh Tu, Professor of Professional Practice
June Cross, Fred Friendly Professor of Media and Society
Melanie Huff, Senior Associate Dean of Students
Lisa R. Cohen, Director, the duPont-Columbia Awards
Randi Hutter Epstein, Adjunct Professor
Pamela McKelvin-Jefferson, Director, Diversity, Equity, and Inclusion
Andie Tucher, H. Gordon Garbedian Professor; Director, Communications PhD Program
Mark Hansen, David and Helen Gurley Brown Professor of Journalism
Melissa O'Keeffe, Associate Dean, Faculty Affairs and Human Resources
Deborah S. Sontag, Adjunct Professor
Nina Berman, Professor of Journalism
Bruce Shapiro, Executive Director, Dart Center for Journalism and Trauma and Adjunct Professor of Journalism
Alisa Solomon, Professor  
Anthony DePalma, Adjunct Professor
Alexis Clark, Assistant Professor
Alyson Martin, editor, Columbia News Service
Juan Manuel Benítez, Philip S. Balboni Professor of Professional Practice of Local Journalism
Abi Wright, Executive Director, Professional Prizes
Amy Singer, Deputy Director, Knight-Bagehot Fellowship
Ari L. Goldman, Professor
Dolores Barclay, Adjunct Professor, Program Director the Ira A. Lipman Center for Journalism and Civil and Human Rights
Michael Shapiro, Professor
Mike Hoyt, Adjunct Professor
Mary Ellen Schoonmaker, Adjunct Professor
Azmat Khan, Patti Cadby Birch Assistant Professor of Journalism and Director, Simon and June Li Center for Global Journalism
Charles W. Stevens, Adjunct Professor
Kevin Coyne, Adjunct Professor
Sheila S. Coronel, Professor
Leslie Wayne, Adjunct Professor 
George Miller, Associate Dean of Academic Affairs
Daniel Alarcón, Professor
Helen Benedict, Professor
John Haskins, Dean of Student Affairs
Nina Alvarez, CBS Assistant Professor of International Journalism
Milton Allimadi, Adjunct Professor of Journalism
Dale Maharidge, Professor
Keren Blankfeld, Assistant Adjunct Professor
Sean Campbell, Adjunct Professor
Jonathan Weiner, Professor
Michael Massing, Adjunct Professor
Judith Matloff, Adjunct Professor
Ike Bailey, Visiting Professor
Kristen Lombardi, Program Director and Editor, Columbia Journalism Investigations, Adjunct Professor
Temima Goldberg Shulman, Assistant Adjunct Professor