Columbia Journalism Names 2022 Postgraduate Reporting Fellows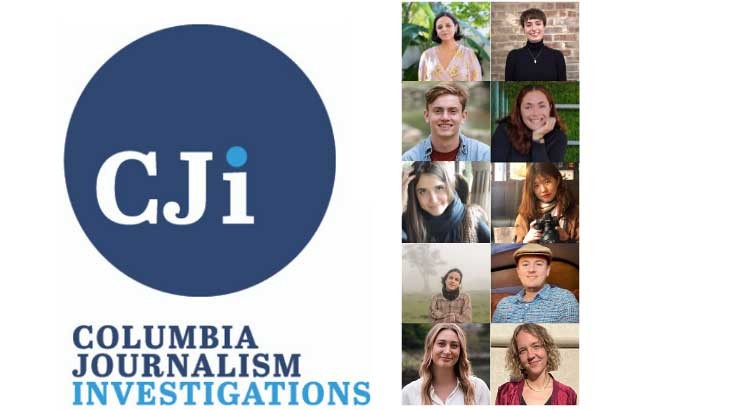 Columbia Journalism Investigations (CJI), Columbia Journalism School's postgraduate fellowship program, is proud to welcome nine new fellows for the 2022-2023 academic year. Drawn from recent J-School graduates, the 2022 fellows will engage in intensive, full-time investigations with CJI and its Cross-Borders Data and Global Migration Projects.
"We are excited to assemble this year's cohort of CJI postgraduate fellows," Kristen Lombardi, CJI editor and program director, said. "These emerging investigative reporters represent all corners of the journalism school, from investigative reporting to the data, general M.S. and M.A. programs. They are coming together to learn the nuts-and-bolts of team-based investigations, collaborating with each other and professional news outlets to tell deeply reported stories in the public interest. I can't wait to see how their work will help lift up our partner newsrooms and the communities they serve."
Since 2014, CJI has served the dual mission of providing extraordinary recent graduates the opportunity to deepen their investigative skills while helping meet the gap for talent and investigative resources in today's newsrooms. The fully paid fellowship lasts from six months to one year, during which fellows partner with editors and senior reporters at leading news organizations to produce investigations that would not otherwise be possible.
The 2022 fellows join three uniquely focused verticals within the program: 
Columbia Journalism Investigations: 
This team pairs postgraduate fellows with an experienced investigative reporter and editor, as well as faculty, graduate students and others to produce deep investigations into urgent matters of public interest without respect to beat. Past fellows have published in outlets like National Public Radio, the Center for Public Integrity, ProPublica and USA Today.
The 2022 Columbia Journalism Investigations fellows are Gabriela Alcalde, '22 M.S. Stabile; Patricia Martínez Sastre, '22 M.S. Data; and Cameron Oakes, '22 M.S. Stabile. Jacob Kincaid, '20 M.S. Stabile, who joined the CJI team in January, will continue in his current role. Learn more about the fellows, CJI director Kristen Lombardi and the fellowship.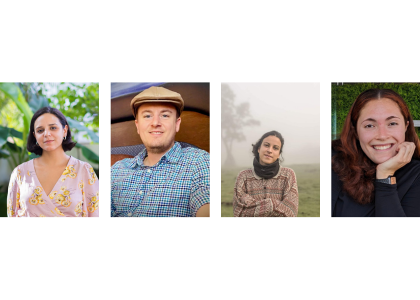 The Cross-Borders Data Project: 
Comprising the global arm of CJI, this fellowship offers recent graduates the opportunity to apply their data and investigative skills to produce global stories of public interest in collaboration with international reporters and news organizations, including the Organized Crime and Corruption Reporting Project (OCCRP) and the Latin American Center for Investigative Reporting (CLIP). Past stories have been published in Mother Jones, Univision and NBC News.
Joining project advisor Giannina Segnini are Mariana Castro, '22 M.S.; Madeline Fixler, '22 M.S. Stabile; and Andrew Little, '22 M.S.. Learn about the Cross-Borders Data Project and the fellows.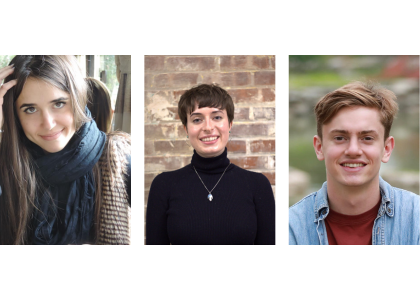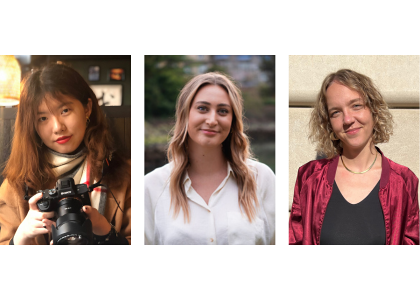 Global Migration Project: 
Global Migration Project fellows spend six to nine months investigating stories at the intersections of gender and refugee/immigration issues. Past fellows have reported on five continents and in the immigrant-heavy neighborhoods of NYC, publishing in the New York Times, The New Yorker and THE CITY.
In 2022 Jiahui Huang, '22 M.S. Stabile; Samantha McCabe, '22 M.S. Stabile; and Janelle Retka, '22 M.A. Science, will join project advisor Sarah Stillman. Learn more about the Global Migration Project and the fellows.
The 2022 fellows join Columbia Journalism Investigations following a year notable for its ambitious multi-newsroom reporting collaborations. A rolling 2021 series on the dramatic rise in preventable worker deaths from hot temperatures by CJI's Hidden Epidemics 2.0 team, done in collaboration with NPR and local public-radio stations, won top prizes in the IRE Awards and the National Headliner's Awards, among other contests, and spurred the U.S. Occupational Safety and Health Administration to develop a federal rule to safeguard workers against heat illnesses. An August 2022 investigation by another CJI team working with the Center for Public Integrity, Type Investigations and six local news outlets revealed how vulnerable communities suffering from climate change struggle, and often fail, to receive funding that could help them move out of harm's way of intensifying disasters. The Cross-Borders Data team worked with the Latin American Center for Investigative Reporting and the Brazilian newspaper UOL to shine a light on the Brazilian government's seizure of illegal plastic and paper waste shipped by a U.S. subsidiary to a Brazilian recycling plant, while the Global Migration Project fellows have spotlighted New York City children who lost a parent or caregiver to COVID-19 — many of whom are from immigrant families — and are releasing a forthcoming story in partnership with the MISSING THEM project at THE CITY, Type Investigations and City Limits.
Columbia Journalism Investigations Fellowships are among several exclusive paid fellowships available through the Journalism School. For more information, visit Exclusive Fellowships and Internships.