The WERT Global Prize
The WERT Global Prize honors excellence in business journalism by a woman for work that fosters a great understanding of global business. It was established in 2018 with funding by a bequest from The Women's Economic Round Table (WERT) and has received support from the Muriel F. Siebert Foundation and the global management consulting firm McKinsey & Company.
The recipient of the prize receives $2,000 for work published in English by an established media organization on any platform – print, radio, broadcast or digital.
Submissions for the 2024 WERT Global Prize will open in the spring of 2024.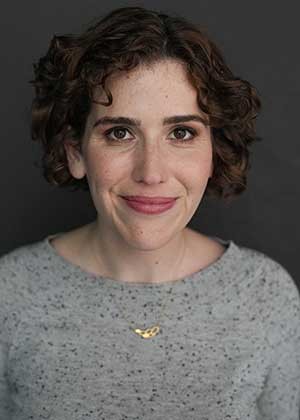 Hannah Dreier of The New York Times won the 2023 WERT Global Prize for "Alone and Exploited, Migrant Children Work Brutal Jobs Across the U.S."
In this deeply reported story and several follow ups, Dreier exposed a migrant child labor scandal involving some of the world's largest corporations. Her work showed the struggles of real children whose families faced economic desperation if they couldn't send money home.
The story had immediate impact and led to sweeping changes in how the Department of Labor investigates child labor cases. 
See more details about the prize and winner.
Past Winners
2022
Olivia Carville, Bloomberg, for "Airbnb's Nightmare," which revealed how Airbnb's elite trust-and-safety team works to keep crime and safety violations at Airbnb properties out of the news. 
2021
Dana Mattioli, The Wall Street Journal, for "How Amazon Wins: By Steamrolling Rivals and Partners," on the company's use of data and inside information to undersell competitors.
2020
Erika Fry, Fortune, for "Epidemic of Fear," on the tragic course of a vaccine against dengue fever.
2019
Lisa Girion, Reuters, for "Powder Keg," an investigation into Johnson and Johnson's extensive knowledge of the existence of asbestos in its baby powder.
 
Questions?
Contact Amy Singer, deputy director, Knight-Bagehot Fellowship.