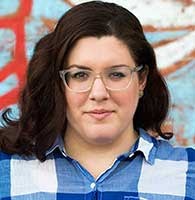 Emma Cosgrove is a senior reporter on Insider's transportation team where she covers supply chains, logistics companies and the broader workforce that fuels our consumption. She was a lead reporter on Insider's 2022 SABEW award-winning "Warehouse Nation" project. Emma has been a business reporter for 14 years with previous stints covering food, agriculture, venture capital and banking. Her work has appeared in The Atlantic, Supply Chain Dive, AgFunder News, The Counter and Edible Magazine. She has reported in six countries on four continents and started her journalism career as a financial reporter in Beirut, Lebanon.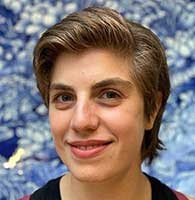 Emma Court is a health-care reporter for Bloomberg News where she's led coverage of the weight-loss industry, including the seven-part podcast series "Losing It," which she reported, wrote and hosted. She previously reported on the frontlines of the Covid-19 crisis. Her work has also explored the tension between costly new therapeutic innovations and patients' ability to access them. She's a mentor with the nonprofit Girls Write Now, and her writing has appeared in publications from Businessweek to The Atlantic, The Wall Street Journal and The New York Times. A graduate of Cornell University, she lives in Brooklyn.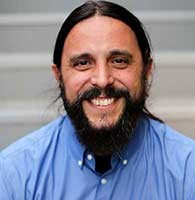 Michael R. del Castillo is a senior editor at Forbes who covers how blockchain is being adopted by enterprises and the broader business community. His work, regularly cited in industry research reports, has been published in The New Yorker, nationally syndicated by American City Business Journals and included in "Blockchain in Financial Markets and Beyond" by Risk Books. Since 2009 he's run Literary New York, a nonprofit organization dedicated to showing the state's rich literary heritage.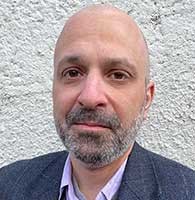 Jon Fasman has worked for The Economist since 2003 as a digital editor, Atlanta correspondent, South-East Asia bureau chief, Washington correspondent and American business-and-society correspondent. He also co-hosted the magazine's daily-news podcast, "The Intelligence," helped create and launch its politics podcast, "Checks and Balance," and has done extensive audio reporting. He's written two novels, The Geographer's Library and The Unpossessed City, and a book about police surveillance technology called We See It All: Liberty and Justice in an Age of Perpetual Surveillance. Married with two sons, he lives in Dobbs Ferry, New York.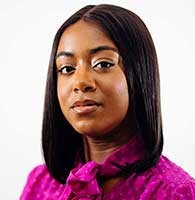 Layla A. Jones is the economic equity reporter at The Philadelphia Inquirer where she covers how policy impacts people's finances. Her community-based reporting focuses on Black life, social politics and workforce issues. She recently wrapped work on The Inquirer's year-long "More Perfect Union" project, which explored Philadelphia's role in creating historic institutional racism that persists today. She has worked at Billy Penn and WHYY, in PR for a Philadelphia councilmember and as a politics reporter for The Philadelphia Tribune.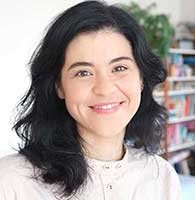 Camilla Veras Mota is a bilingual reporter working for BBC Brazil and the network's English outputs. She previously covered macroeconomics for Valor Economico, Brazil's leading business newspaper and has worked as a reporter in São Paulo, Berlin and London and in different formats and platforms, including print media, real time, online services, digital videos, documentaries, live TV and radio. She has degrees in journalism and accounting from the University of São Paulo.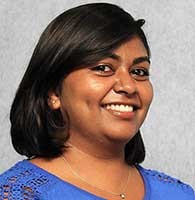 Prinesha Naidoo covers economics and government policy for Bloomberg News from Johannesburg and is deputy bureau chief for South Africa. She has a deep understanding of trade, monetary and fiscal policy in sub-Saharan Africa and has interviewed dozens of the region's central bankers, finance ministers and other policymakers. Previously, Prinesha reported for Moneyweb, where her coverage of the banking and insurance sectors won Citi's Journalistic Excellence Award. She has hosted primetime business shows on national radio and worked as a reporter and producer for Business Day TV, which is broadcast in nine southern African countries.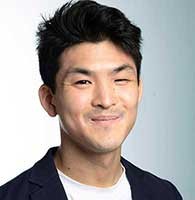 Taylor Nakagawa is the digital editor at Crain's New York Business and oversees the publication's online presence, drives audience-centered reporting and edits investigative packages and business columns. In March, Crain's was awarded a Best in Business prize for General Excellence from the Society for Advancing Business Editing and Writing. Previously, he worked at The Wall Street Journal where he created editorial products to engage new readers, including a live event series unpacking WSJ reporting, interactive courses and a network of advisers to reach a younger audience. He graduated from the Missouri School of Journalism and lives in Brooklyn.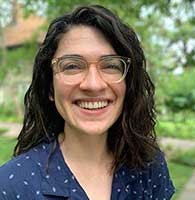 Lauren Rosenthal is a senior reporter at APM Reports, the investigative unit of American Public Media, and the host of "In Deep," a podcast about one American city struggling to recover from a string of climate disasters. Previously, she reported for public radio stations in Alaska's Aleutian Islands and on the edge of New York's Adirondack Park. Lauren has contributed to ProPublica, NPR, Al Jazeera America and more, and her work has won regional and national awards, including the Sigma Delta Chi medal for public service journalism. Originally from Washington State, she is a graduate of Yale University.
Past Fellows
H. Claire Brown, senior staff writer for The Counter, a nonprofit publication covering food and agriculture. 
Sam Dean, business reporter, The Los Angeles Times.
Kevin Flores, a founding editor and investigative reporter at FORTHE.org, a noncommercial, reader-supported, worker-owned digital media outlet based in Long Beach, Calif. 
Zack O'Malley Greenburg, book author and a former senior editor at Forbes covering the intersection of music, media and money.
Abubakar Idris, a reporter based in Lagos, Nigeria, covering technology on the African continent for Rest of World. 
Ryan Kailath, an audio journalist and producer of a podcast series from Higher Ground, the production company set up by former President Barack Obama and Michelle Obama, and also an editor at KUOW, the NPR member station for Seattle, Wash. 
Meghan Morris, a senior correspondent on Insider's tech features and investigations team.              
Vivienne Nunis, a host of several programs on the BBC World Service, including Business Daily and Business Matters. 
Andrea Palasciano, an economics and business correspondent in Russia for Agence France-Presse.
Paula Pant, the creator and host of the Afford Anything podcast, website and newsletter.
Ahmed Al Omran, a freelance journalist based in Saudi Arabia, whose work has appeared in The Wall Street Journal, Financial Times, The New York Times and other publications. 
Anuj Chopra, Riyadh Bureau Chief for Agence France-Presse. 
Mihir Dalal, book author, reporter and former Bangalore Bureau Chief for the Indian business newspaper Mint. 
Viktoria Dendrinou, a reporter covering the Europen Union for Bloomberg News in Brussels. 
Esther Fung, a reporter covering U.S. commercial real estate for The Wall Street Journal. 
Laila Kearney, a reporter covering U.S. energy for Reuters.
Omar Mohammed, East Africa Business Correspondent for Reuters based in Nairobi, Kenya. 
Christopher Otts, a digital reporter at WDRB News in Louisville, Ky., covering business and economics at the intersection of state and local government policies. 
Cory Weinberg, a San Francisco-based reporter for The Information covering startups, tech workers, real estate and venture capital.
Kira Zalan, an investigative editor coordinating cross-border projects at the Organized Crime and Corruption Reporting Project, an award-winning, nonprofit investigative journalism platform.
Josie Cox, a journalist and broadcaster from the UK who covers business, finance and gender equality. 
Olivia Feld, a senior U.S. technology reporter based in San Francisco for The Telegraph. 
Dawn Kissi, a multimedia journalist and producer based in New York and the co-founder of the digital media firm Emerging Market Media, a digital platform delivering financial news and analysis for an audience of global market professionals. 
Jonathan LaMantia, a senior reporter covering the business of health care for Crain's New York Business and its newsletter, Health Pulse. 
Julia Love, a reporter for Reuters in Mexico City, where she covers business and migration. 
Amanda Macias, a reporter for CNBC in Washington, D.C., where she covers national security, foreign policy, and the titans of the U.S. defense industry. 
Asli Pelit, a multimedia journalist with the Voice of America in New York, covering U.S. markets in three languages. 
Darius Rafieyan, a producer and reporter for NPR's daily economics podcast The Indicator from Planet Money. 
Richard Blake Schmidt covers Asia's business empires for Bloomberg and its Businessweek magazine. 
Doualy Xaykaothao, a newscaster at NPR West, based in Culver City, Calif.
Jillian Berman, a reporter at MarketWatch, covering student debt and higher education. 
María Eloísa Capurro, an economics journalist at the Búsqueda newspaper in Uruguay, and a freelance correspondent for Reuters. 
Katie Jennings, a health care reporter for Politico Europe, based in Brussels, covering EU pharmaceutical regulation and public health issues. 
Hannah Levintova, a reporter in Washington D.C. for Mother Jones, covering the intersection of politics with money, influence, and financial policy. 
Larry Madowo, the BBC Africa Business Editor.
Akiko Matsuda, a real estate reporter for The Journal News/lohud, part of USA Today Network, based in White Plains, New York. 
Eshe Nelson, an economics and markets reporter at Quartz, based in London. 
Oheneba Ama Nti Osei, the production editor and a business reporter for the pan-African news organization The Africa Report, based in Paris.
Andrew Rosati, Bloomberg News economics and government reporter in Venezuela, covering the slide of an oil-rich nation into humanitarian catastrophe. 
Hamza Shaban, a technology and business reporter for The Washington Post, covering national and breaking news.
Maneet Ahuja, senior editor at CNBC and co-founder of Delivering Alpha, CNBC's first conference initiative. 
Thanos Dimadis, a financial correspondent covering the Eurozone and U.S.-EU economic, trade and business relations for Fair Observer. 
Dor Glick, Europe correspondent based in Berlin for Channel 10 News (Israel) covering politics, economics and culture in the sphere.
Jenny Gross, the U.K. politics correspondent for The Wall Street Journal, where she covers Brexit and national security. 
Kavita Kumar, national retail reporter for Star Tribune of Minneapolis, covering Target Corp. and Best Buy Co., two of Minnesota's largest companies and among the biggest retailers in the U.S. 
Mark Maurer, associate web editor for The Real Deal, where he reports on New York City real estate.
Alicia Parlapiano, a graphics editor in the Washington, D.C. bureau of The New York Times, focusing on politics and policy coverage. 
Robert Smith, a host and correspondent for NPR's global economics podcast, Planet Money. 
Casey Sullivan, senior editorial director at Bloomberg Law, where he launched Big Law Business, a publishing platform that features news, commentary, video, podcasts and events.
Alicia Wallace, a business reporter for The Denver Post covering the business and policy of the cannabis industry.
Ben Bergman, senior business/economics reporter at Los Angeles NPR News station, KPCC. 
Samuel Black, produces documentaries for film, television, and radio. 
Matt Jarzemsky, a reporter for The Wall Street Journal, covering private equity, bankruptcy and equity capital markets.
Matthew Kish, reporter for the Portland Business Journal, covering sportswear, banking and general assignment news.
Karen Langley, a state Capitol reporter for the Pittsburgh Post-Gazette, covering Pennsylvania's governor and legislature, annual state budgets and public pension debates. 
Jonnelle Marte, lead writer for the personal finance section of The Washington Post. 
A. Humeyra Pamuk, a senior correspondent for Reuters based in Istanbul. 
Hindol Sengupta, editor-at-large for the Indian edition of Fortune based in Delhi and covering political economy. 
Brian Spegele, a Wall Street Journal reporter in China, covering China's slowing economy and its disruptions in the global energy sector. 
Andrea Wong, a reporter covering the dollar and U.S. Treasury market for Bloomberg.
Tim J. Craig, Afghanistan-Pakistan bureau chief for The Washington Post. 
Edward Krudy, a reporter covering state and local government and municipal finance for Reuters.
Stephen Kurczy, special correspondent for Americas Quarterly, the Latin America-focused magazine and news site published by Americas Society/Council of the Americas.
Douglas MacMillan, a technology reporter based in San Francisco for The Wall Street Journal.
Silvana Ordoñez, a Spanish-language personal finance correspondent and assignment desk producer for CNBC, where she writes, produces and presents segments for Telemundo. 
Tracey Samuelson, a New-York based reporter for APM's Marketplace, covering business and economic stories.
Christie Smythe, a legal reporter for Bloomberg LP, covering consumer, banking, white-collar fraud and other business cases in Brooklyn federal court. 
Timothy J. Stenovec, technology editor for Business Insider's consumer technology site, Tech Insider.
Roshanak Taghavi, a reporter covering U.S. security policy and economics, politics and culture of the MENASA region for Newsweek Middle East. 
John Tozzi, a health care reporter for Bloomberg.com and Bloomberg Businessweek.
Justin Doom, a reporter covering renewable energy for Bloomberg News. 
Kim Gittleson, a business reporter for BBC News in New York, reporting or producing for radio, television and online.
Tiffany Hsu, a reporter covering the California economy for the business section of The Los Angeles Times.
Iris Kuo, a reporter for Argus Media, an international energy wire based in Houston, Texas. 
Carolina Mandl, a reporter covering the banking industry for Valor Economico, Brazil's leading business newspaper.
Steven Overly, a national reporter for The Washington Post, where he writes about federal technology and energy policy. 
Jeff Roberts, a reported covering technology law and policy for Fortune. 
Cory Schouten, managing editor of Indianapolis Business Journal directing news coverage and editorial strategy for print and digital content.
David Trilling, Central Asia correspondent for The Economist, and Central Asia editor for EurasiaNet.org, a news website covering the former Soviet Union. 
Jamila Trindle, a senior reporter covering the intersection of business and geopolitics for Foreign Policy Magazine.
Nathan Becker, a copy editor and sports editor specializing in markets and finance news for The Wall Street Journal in New York.
Dan Bobkoff, a reporter covering top business stories and trends for NPR News and the public radio show, Marketplace. 
Maria Danilova, chief correspondent in the Kiev Bureau of The Associated Press. 
Mark Garrison, a reporter and substitute host covering a variety of topics, including economics, media, transportation, retail, marketing and culture for Marketplace. 
Annalyn Kurtz, a senior writer for CNNMoney, covering economic indicators and the Federal Reserve.
Alfred Lee, a staff reporter for Los Angeles Business Journal where he writes about legal issues in industries including real estate, retail, health care and manufacturing. 
Angela Moon, a correspondent covering Wall Street for Thomson Reuters with a specialty in financial markets. 
Niamh Sweeney, special adviser to the Deputy Prime Minister of Ireland and a former New York‐based freelance journalist for the Irish Times, Sunday Business Post, Fortune magazine, NPR, and Irish Independent. 
Halah Touryalai, a staff writer at Forbes reporting on wealth management, asset management, banking and economic and market trends. 
Erin Zlomek, a contributing writer for Bloomberg Businessweek and speed desk editor for Bloomberg News analyzing SEC filings to filter market‐moving disclosures. 
Anjali Athavaley, a reporter covering commercial real estate for the Greater New York section of The Wall Street Journal.
Emmanuel K. Dogbevi, founder and managing online editor of ghanabusinessnews.com, a  business news site based in Accra, Ghana, where his special interests are e‐waste, renewable energy and economic development. 
Roseanne Gerin, senior news editor for China Radio International in Beijing. Previously, 
Jeff Horwitz, a reporter for American Banker. 
Aaron Kessler, a staff writer for 100Reporters, a nonprofit journalism organization based in Washington, D.C. 
Prem K. Khanal, associate editor of Republica English daily in Kathmandu, Nepal.
Margot Sanger‐Katz, health care correspondent for National Journal, the Washington, D.C. politics and policy magazine. 
Spencer Soper, a senior business reporter for The Morning Call in Allentown, Penn. 
Peter Svensson, a technology writer for The Associated Press. 
Amy Yee, a freelance journalist based in New Delhi, India, focused on development, business approaches to reducing poverty and stories with social impact.