The Tony Horwitz Fellowship
Since 2020, the Tony Horwitz Fellowship has funded reporting projects that bridge divides and promote equality and understanding.
The Tony Horwitz Fellowship will fund reporting projects that bridge divides and promote equality and understanding. Horwitz Fellowship funds may be used to support reporting, investigation, and travel. Story proposals can vary widely, whether investigative, explanatory or other journalistic forms while reflecting the spirit of Horwitz's work.
Graduates of the Journalism School's degree-granting programs from the past 10 years (currently, 2013-2022) are eligible to submit proposals. This year, one Tony Horwitz Fellow will be named.
The Fellowship honors Tony Horwitz, a 1983 graduate of Columbia Journalism School's Master of Science Program, who won the Pulitzer Prize in national reporting in 1995 while at The Wall Street Journal and wrote more than a half dozen books, most of them with a focus on American history. Throughout his career Horwitz also reported for other publications, including The New Yorker, and served as an international correspondent in the Balkans, Middle East, Africa and elsewhere. Among his books that became New York Times Best Sellers were "Confederates in the Attic," "Blue Latitudes," "Baghdad Without a Map" and "A Voyage Long and Strange."
Applications will be reviewed by Journalism School faculty and Horwitz's former colleagues.
Eligibility
The Fellowship is open to graduates of Columbia Journalism School's degree-granting programs from the past 10 years (in 2024, Classes of 2014-2023) are eligible to submit proposals.
How to Apply
All eligible applicants must complete this online application and must include the following information on the submission form by the deadline of 11:59 p.m. on May 15, 2024:
The applicant's resume and three writing samples that reflect the type of work the applicant proposes to do.
A detailed description of the proposed project/story, including a target for when the project is to be completed.
A budget, up to $6,500, for how the grant funds will be spent, such as travel expenses, document acquisition, etc. The budget should also reflect other funding obtained or required for the project. The funding will be distributed in stages; half at the beginning of the project, the remainder upon completion.
A statement of intent from a media outlet to publish/broadcast the work once complete. This does not have to be a promise to publish, but a media outlet should review the proposed work and state that they have interest in the idea before the application is submitted.
Questions? Email Elena Cabral, Assistant Dean of Student and International Programs.
Fellows Past and Present
Bartholomew will continue his research on labor with support from the Horwitz Fellowship, with a focus on the decline of labor journalism in the UK. After the high profile clashes between Margaret Thatcher and unions in the 1980s, labor correspondents began disappearing from British newsrooms.
With Britain experiencing a cost of living crisis and the most working days disrupted by strike action since Thatcher's era, the number of labor correspondents could be counted on one hand. Bartholomew's reporting will tackle the question of where those reporters have gone — and what is left behind without their vital work. What does a society lose when there are no watchdogs left to cover labor exploitation?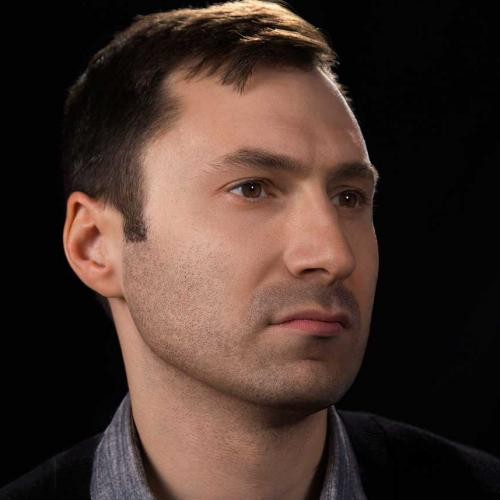 About his Fellowship project, "One Dead in Fort Meth": It is a feature story about a transient clubhouse and low-level drug market called Fort Meth, which sprang from the ruins of a New Orleans furniture store called Frankie and Johnnie's. For decades, Frankie and Johnnie's enjoyed local renown--powered by Italian pitchman Frankie Tripani's "Furniture Magic" and his "Special Man" financier's adage to all customers, "Let'em have it with no problems!"
For New Orleanians recently bankrupt or on welfare, Frankie offered something for nothing, a fantastical world in which $50 down could furnish an entire home through store credit. Frankie died in 2012. The business shuttered. Today, its former building is a three-story, 31,000 square foot structure in and around which a rotating band of more than 50 intravenous drug users and indigent persons live and eat and make love and engage in turf warfare.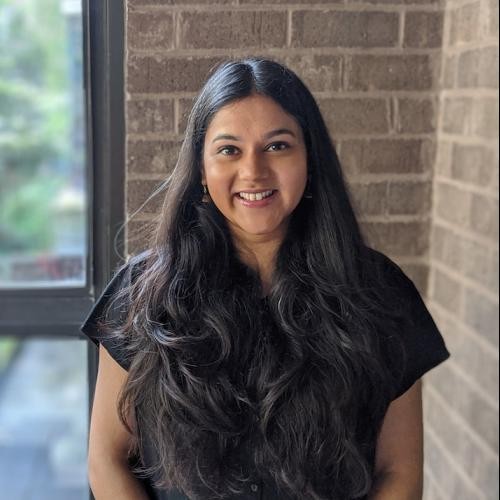 Indrani Basu is writing about a multi-generation family of indigenous fishermen who have caught and sold wild salmon for over a hundred years in a tiny fishing village in Alaska. She will trace the family history of these fishermen and document how each generation has chosen to keep their traditional occupation alive as they navigate the challenges posed by climate change and shifting economic factors.
It was a shock to everyone when President Trump announced he wanted to buy Greenland. But in recent years, the US, Russia, and China have shown increased interest in the biggest island in the world, which is full of rare-earth minerals and has gained strategic military importance in the Arctic. Through Poulsen's reporting, he will address the impact of the interest on Greenlanders and the country's institutions.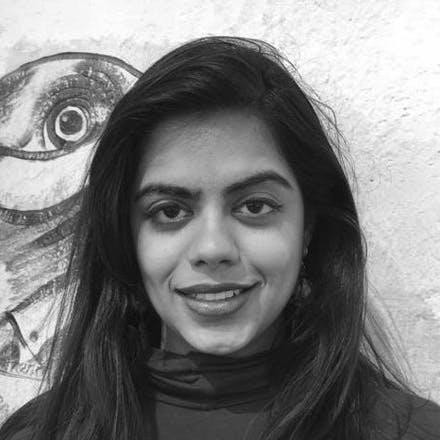 Inaugural Fellow Soumya Shankar is writing about Indian immigrants navigating the Darien Gap.