Columbia Journalism Investigations Staff and Fellows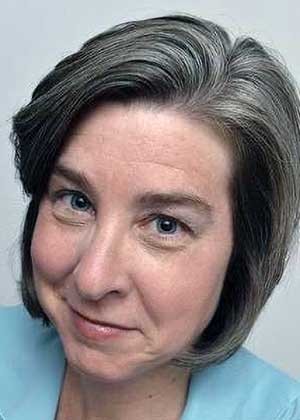 Director and Editor Kristen Lombardi
Kristen Lombardi heads Columbia Journalism Investigations, where she has the privilege of helping produce great investigative stories while training the next generation of investigative reporters. Under her editorial leadership, CJI fellows have dug into the neglect of those living in climate disaster zones, the mental-health toll of climate-fueled disasters and the unequal consequences of dangerous heat, among other stories, while winning accolades from the Investigative Reporters and Editors, the Association of Health Care Journalists, the Society of Professional Journalists, the Peabody Awards and more.
Before joining the school in August 2018, Kristen spent 11 years as an investigative reporter at the nonprofit newsroom The Center for Public Integrity, covering environmental and social justice issues. She has been a journalist for more than 25 years and has received numerous national and regional awards, including the Robert F. Kennedy Award, the Dart Award for Excellence in the Coverage of Trauma, the Edward R. Murrow Award and the Sigma Delta Chi Award for Public Service. In 2013, President Barack Obama signed a law addressing problems exposed by her 2009-10 Public Integrity investigation, "Sexual Assault on Campus." She was a Nieman Fellow at Harvard University and an Ochberg Fellow at the Dart Center for Journalism and Trauma. She graduated from University of California at Berkeley and has a master's degree in journalism from Boston University. She has taught investigative skills classes at Columbia and served as a master's adviser for students in the Stabile investigative-reporting program.
"Journalism is not an easy field to succeed in. CJI takes in young reporters who have shown promise and skill but need a few more nudges in the right direction. The program provides mentorship and advice that helps those eager journalists produce world-class, award-winning investigative reporting on par with some of the best stories in the country."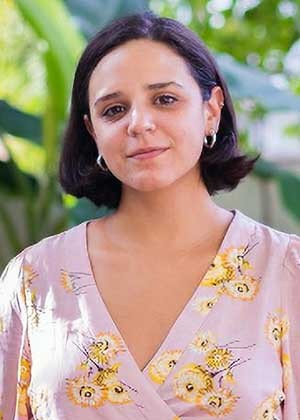 Gabriela Alcalde, '22 M.S. Stabile 
Gabriela Alcalde is a Colombian-Cuban-American journalist and Emmy Award-winning documentary filmmaker.
She graduated from Columbia Journalism School's Stabile investigative-reporting program in 2022.
Prior to Columbia, she produced documentaries for A&E Films, Netflix, PBS and HBO — including The Forever Prisoner, which won the 2022 Emmy Award for Outstanding Investigative Documentary.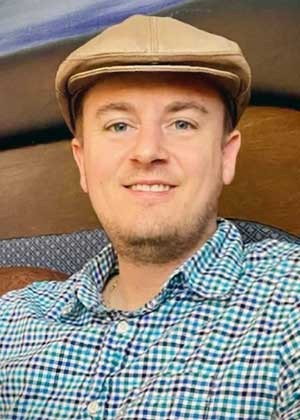 Jake Kincaid, '20 MS Stabile
Jake Kincaid is a 2020 graduate of the Stabile investigative-reporting program at Columbia Journalism School.
He was awarded an Overseas Press Club fellowship with Reuters and has reported from Nicaragua, Colombia, Mexico and Peru.
His work has appeared in the Miami Herald, USA Today, Univision and OZY.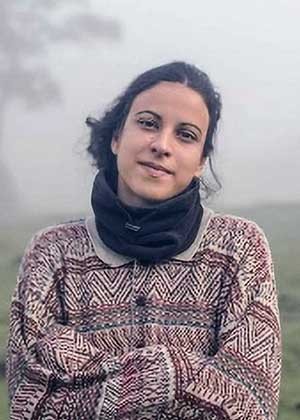 Patricia Martínez Sastre, '22 M.S. Data
Patricia Martínez Sastre worked as the sub-Saharan Africa correspondent for Agencia EFE, the major Spanish-language news wire, until June 2021.
Based in Nairobi, she covered the first peaceful transfer of power in the history of the Democratic Republic of the Congo, investigated the social and economic impact of ocean warming on Tanzanian seaweed farmers and the devastation caused by Cyclone Idai in Mozambique.
In 2020, she was awarded the prestigious La Caixa Foundation scholarship to attend the M.S. data journalism program at Columbia Journalism School, and graduated in August 2022. Currently, she combines data, photography and visualizations to keep telling human stories.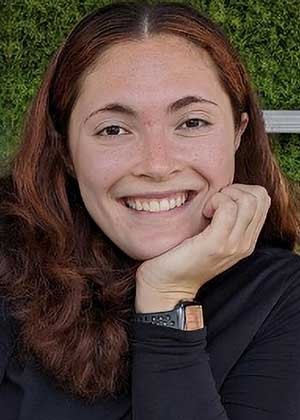 Cameron Oakes, '22 M.S. Stabile
Cameron Oakes is a graduate of the Stabile investigative-reporting program at Columbia Journalism School.
She covers the criminal justice system and military and veterans affairs, and is passionate about improving public records access.
Her work has appeared in NBC News, MSNBC, The Choice on Peacock, Haaretz English, Latin America News Dispatch and more.
CJI's Global Migration Team
"The CJI program's editors are resistant to the quick-hit or quota, affording fellows the rare opportunity to earn deep trust with sensitive sources, craft compelling narratives and expose harm-causing systemic failures for maximum accountability."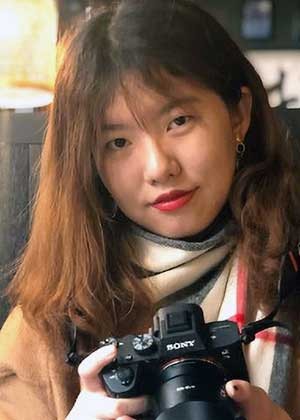 Jiahui Huang, '22 M.S. Stabile
Jiahui Huang is a bilingual investigative journalist who has reported in the U.S., the United Kingdom and China. She started her career in her native China covering foreign affairs, technology, business and social justice for The Guardian and Reuters.
In the U.K., she interned for charities in Liverpool before moving to New York, where, in 2022, she graduated from the Stabile investigative-reporting program at Columbia Journalism School. Her most recent stories have focused on migration, climate change and gender.
Reporting in New York, she has investigated the invisible victims of Hurricane Ida and covered undocumented workers. She has also written for Eurasianet about issues in Central Asia and China.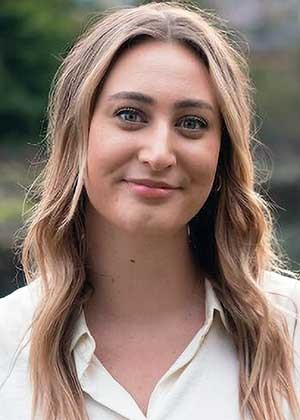 Samantha McCabe, '21 M.S. Stabile
Samantha McCabe is a 2022 graduate of the Stabile investigative-reporting program at Columbia Journalism School.
Originally from Vancouver, Canada, she is an investigative journalist and community engagement enthusiast who has reported on issues involving gender, climate change and politics.
She previously worked for The Globe and Mail in Toronto, the Southeast Asia Globe in Phnom Penh and Wisconsin Watch, in Milwaukee, where she wrote features exposing social inequities and worked on ways to better integrate audience engagement into the newsroom.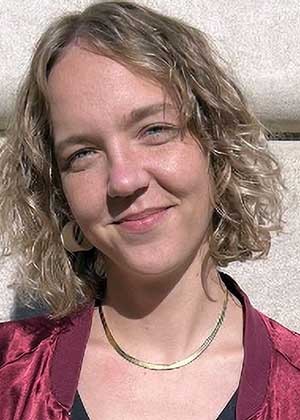 Janelle Retka, '22 M.A. Science
Janelle Retka has spent her career reporting in Southeast Asia and the rural U.S. before relocating to New York City, where she was a 2022 graduate of the M.A. Science program at Columbia Journalism School.
Her work explores the human experience of climate change, mental health, health care access and general science; previously, she reported on education. In addition to print journalism, she has a passion for illustrated reporting.
She was a 2020 Society for Professional Journalists award recipient and a 2021 Education Writers Association fellow.
CJI's Cross Border Data Team
"Working on the cross-border data team for Columbia Journalism Investigations gave me a unique opportunity as a young reporter. It provided a scaffold of mentors and continued learning that equipped me to dive straight into what I do best: digging deep into systems and structures and exposing wrongdoing."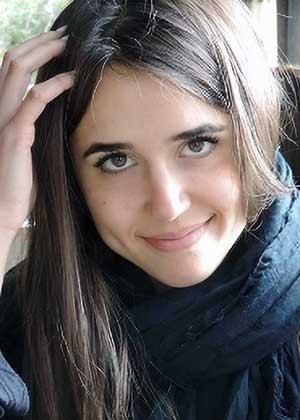 Mariana Castro, '22 M.S.
Mariana Castro is a Brazilian investigative journalist and documentary filmmaker. She is a graduate of the 2022 M.S. program at Columbia Journalism School, which she attended as a Maria Moors Cabot Scholar and a Lemann fellow.
She reports on Latin America and immigration, and has worked at VICE News, Vox, Voice of America and Jigsaw Productions.
She received her bachelor's degree in journalism and political science from New York University.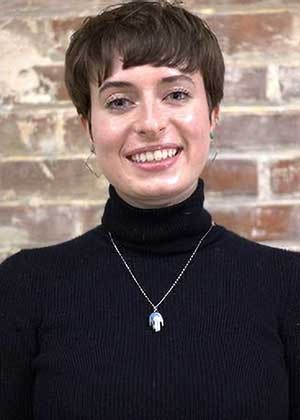 Madeline Fixler, '22 M.S. Stabile
Madeline Fixler is an investigative reporter with an M.S. degree from the Stabile investigative-reporting program at Columbia Journalism School, where she covered labor violations in New York City and the Midwest.
Prior to Columbia, she reported on politics in central Ohio as a student journalist at The Ohio State University and worked in communications for Reporters Without Borders.
Madeline's most recent reporting on global Jewish communities can be found at the Jewish Telegraphic Agency.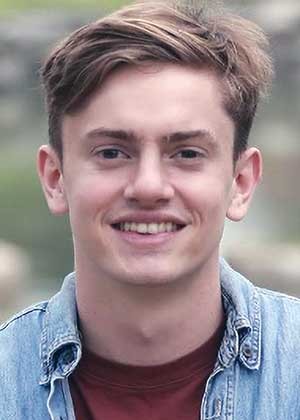 Andrew Little, '22 M.S.
Andrew Little is an investigative reporter from Dallas. He reported on technology and youth culture in Beijing for RADII China before graduating from the M.S. program at Columbia Journalism School.
Andrew's most recent reporting can be found in The Dallas Morning News, where he covered local government and the North Texan labor movement.